Papirus.net announced today that its team collaboration tool for replacing email in business communications is now available as a mobile client for Windows Phone 8.
Papirus for Windows Phone 8 brings the robust features of its web application to a smaller screen. Users can create tasks and assign them to another team member, specify a task's due date, forward the task to a superior for approval, and attach files, among other things. The assigned team member will then be able to view the task in their Papirus inbox, discuss it with other members, mark it as complete, or request additional time if needed.
Depending on his or her privileges, a user can quickly determine a project's status, ensure tasks are carried out properly and on time, and see the history of a project.
In addition to simple tasks, Papirus allows users to create complex workflows with multiple steps that could require the approval or participation of several people.
Users can work with Papirus even without an internet connection. When a user is online, the application syncs tasks down to the phone. Once synced, the user can again work with them in an offline environment, such as on a plane, in the subway, or on vacation in a remote hideaway. The next time the phone connects to the internet, all tasks are automatically synchronized with the server.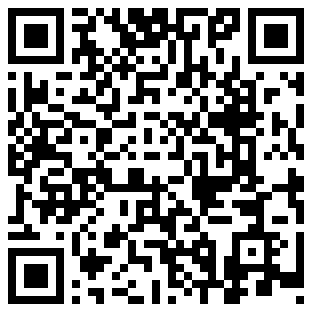 Papirus offers both no- and low-cost subscription plans. The free plan allows teams of up to 25 people to use a limited version of the service. The premium plan offers additional features, priority technical support, increased data storage, and the ability to create an unlimited number of users, roles, and tasks – all at a monthly rate of $5/user.
Papirus for Windows Phone 8 can be downloaded here.
Bokach Software today announces "Submarine Patrol. Battles of Falklands" is available on the Windows Phone Marketplace. The new arcade game plunges players into an amazing submarine war experience, coming to life right on their Windows Phone 7 handhelds.
"Submarine Patrol. Battles of Falklands" has a legend and is based on real events that took place in the waters of Falklands 20 years ago. Player will relive this era as a leader of a submarine that patrols the islands and destroys enemy battleships. The game is easy to play and hard to win.
The game lets you shoot at various types of enemy ships, ranging from aircraft carriers to cruisers and boats. They are different in size, power, and how fast they move. To succeed in the game, players need to target well before they shoot because ammo is limited. Besides, players cannot immediately fire one torpedo after another as it takes 2-3 seconds to prepare the next torpedo. The submarine will shake and buzz once the rocket is fired to simulate real submarine behaviour. Injured ships, depending on the amount of damage, may reduce their speed and move slower, so you'll need to hit them 2 to 4 times before they are completely destroyed.
"Submarine Patrol. Battles of Falklands" is free to try for the first level, or users may purchase the complete game with 10 levels for $1.99 through the Windows Phone Marketplace here.
For more information, visit the official game blog at submarinepatrol.blogspot.com
Sibity today announces Radar v.1.1, a new mobile application for Windows Phone 7 handsets to help users find their way back to the exact location where they started. Unique to Radar is the use of a compass that allows one to get directions even in places where Google Maps are not available.
Radar becomes a useful assistant every time when users visit unfamiliar places. For example, it can help to find the way back to a parked car, hotel, or a campsite if the user is lost in the woods. For this, it is necessary to mark the current location using the phone's GPS. Once the place is marked, the phone owner can confidently go about his or her business, knowing that the starting point is saved. When it is time to go back, the application shows the compass screen with the current position of the user and direction back to the starting point. Additionally, the application shows the distance and amount of time the user has been away from the starting point.
Unique to Radar is the use of the compass rather than Google Maps to show the direction. This feature allows phone users to find their way back even in the most exotic and hard-to-find places where Google services and internet connection are not available. One more distinctive feature is support for the light theme of Windows Phone 7 that makes it easy for the user to see the screen of the application in bright daylight.
Radar v.1.1 can be purchased for 99 cents via the Microsoft Windows Phone Marketplace here.
Supported user interface languages include English and Russian. The application requires Windows Phone 7 smart phones and internet connection for product activation. For more information, visit www.sibity.com