iPhone S FX Free – Sound Effects Keep You Entertained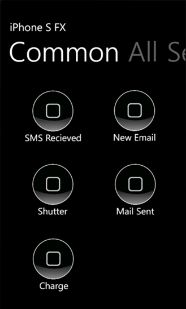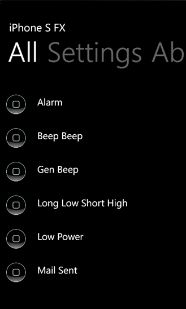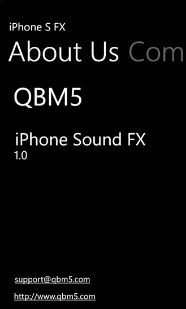 iPhone S FX Sound Engine
If sitting back and enjoying a good laugh sounds good to you than this is your new favorite app.  iPhone S FX is a simple easy to use iPhone sound Engine that lets you pump out the common iPhone noises into your surroundings.  The fun comes in when all the iSheep surrounding you check their pockets, over and over.
New Email

SMS Recieved
Shutter
Mail Sent
Charge
and many more
Disclaimer:
If you have a hard time controlling your laughter in public this may not be good for you!
Download here

Engage your hyperdrive, and blast into this classic pinball game.
Play Vegas-style slots for FREE on Windows Phone!
Free, Live Tile support for Word Of The Day and so much more. Why NOT try it out?
Set up reminders with only two taps. Supports also text reminders and voice reminders.
Download the best puzzle game in WP7 Marketplace for FREE!
Air Soccer Fever - Realtime Online Multiplayer casual soccer game for FREE
Every day, get great app deals from Windows Phone developers pushed to you!
Quick Tiles, a fully featured live tile editor for Windows Phone.
MobileFax gives you the opportunity to send fax pages from your mobile phone anytime, anywhere !
Free birthdays app! Facebook integration, custom anniversaries, beautiful live tile.
54 Levels of FREE Tower Defense Fun!
Download NOW the best FREE puzzle game for Windows Phone and Windows 8 at www.marblie.com!
Newest devices leaks, online charts and ultimate performance benchmark for every Windows Phone.
Promote your app on WMPoweruser.com