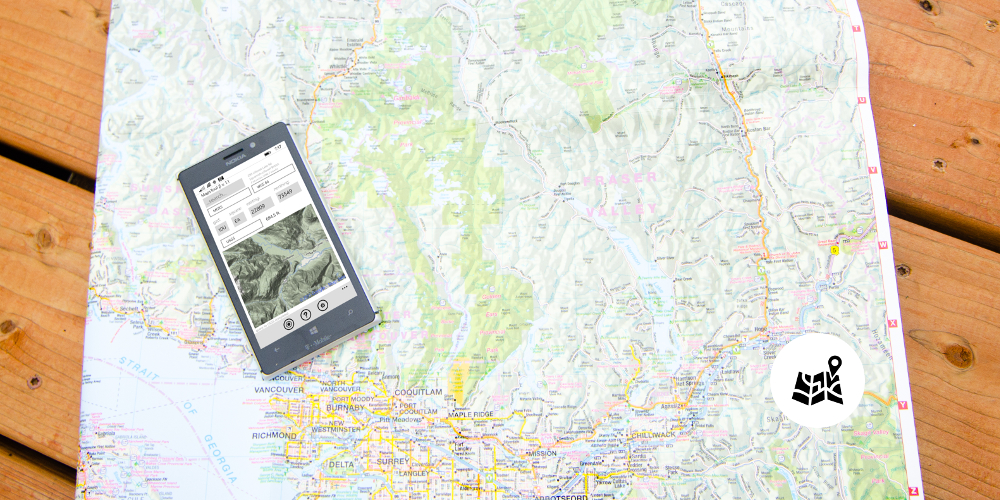 Do you happen to own some real paper maps? If so, my new app is designed exactly to make using them simpler. Or maybe you are just interested to learn something about geodesy, navigation and cartography? If so – read on.
While most online and other digital maps are now standardized around using decimal degrees latitude/longitude pairs using WGS84 geodesic datum, paper maps are not so simple. They use all kinds of different coordinate system. Many use UTM – Universal Transverse Mercator coordinate system that was developed by the United States Army Corps of Engineers in the 1940s. NATO militaries around the world wanted their own thing and developed another grid coordinate system called MGRS. While these two are most popular there are many more other grids, especially once we go to local level. Maps in UK often use something called Ordinance Survey National Grid (OSGB) while Ireland had to use yet another system called Irish Grid.
To make things even more complicated years before recent standardization around WGS84, maps often used other geodesic datum, based on different models of earth ellipsoid and measurements. In fact many historic reference earth ellipsoids are still used in local areas, since they may provide better accuracy of measurements in certain territories. In practice this means that getting coordinates assuming wrong datum can put you hundreds of meters away.