According to mobile analysts Chetan Sarma only 1 million Windows Phones were sold in USA in the whole of 2012.
The item was part of their report on the US wireless ecosystem, in which they note smartphones were 84% of all phones sold in USA in Q4 2012, and that the iPhone accounted for 59% if all smartphone sales then.
If accurate it indicates what a small percentage of the total Windows Phone market USA is, with Gartner estimating  around 17 million Windows Phones sold in 2012, making USA only around 6% of the market.
Of course Nokia's biggest ambition is to be successful in the US market, and with Windows Phones now available on 3 major carriers sales there may increase significantly, but one wonders if Microsoft should stop wasting their time introducing US-only features such as the Podcast support and spend more time serving their wider audience.
Via Telecompaper.com
WindowsPhoneApps.es reports that DiSQUS, the website commenting people, are in the process of developing a Windows Phone app.
The app is currently in beta, and the site have posted some screen shots.
They report that it allows one to use almost all the functions of DISQUS, and was fast with a beautiful design and smoothly running.
For moderators the app will allow moderation, and those websites can be pinned to the start screen.
The app will feature a live tile and will be available for Windows Phone 7.x and 8.
No release date is available yet, but it sounds like it will be quite a handy app when it is released.
See more screen shots at WindowsPhoneApps.es here.
Bigfoot PictureShow is an app  that lets you build a photographic slideshow on the web by setting your phone to capture an image every x number of minutes.
The resulting pictures can be monitored remotely on the Bigfoot web page or you can share them with your friends. A link will be sent to your email address, which you can use to view the photographs in a slideshow.
The Bigfoot app can be used  to take interesting time-lapsed photographs, as a security camera, or even to capture bigfoot!
The app is free and can be found in the Windows Phone Store here.
The popular client, Mehdoh, normally $0.99, is now free on the Windows Pone Store.
The app for hardcore twitter users, supports multiple accounts, and also integrates with Soundcloud and Instagram, and has features like inline media support, and support for voice commands and the lock screen on Windows Phone 8.
The app is free only for a limited time, so if you have ever been interested before it may be a good idea to nab the app now.
Find it in the Windows Phone Store here.
Via Plaffo.com.
The Huawei Ascend W1 was expected to arrive in January in Russia, but it appears to have been delayed.  The official Huawei  Russia twitter account has now confirmed the handset is still on its way, and will hit the market in February.
@HuaweiDeviceRus stirred up this morning, those looking for an inexpensive smartphone, the official announcement of the Huawei Ascend W1 in Russia – the first smartphone on Windows Phone 8. Home sales scheduled for February. The recommended price of Huawei Ascend W1 -Â 8990 rubles
8990 rubles is around $300, which is a pretty good price for a Windows Phone 8 handset. The smartphone will be available in blue, black and white casing.
Via WinPhoneLive.ru
The long-awaited Windows Phone 7.8 update has arrived right on cue, and unlike what has been expected, seems to be rolling out simultaneously worldwide and to all phones and carriers.
To get the update simply plug your phone into Zune and check for updates.
Thanks Windows-Phone.pl for the tip.

The latest "Feed Reader" update is now live with a few special new Windows Phone 8 Speech features.
Feed Reader is a Google Reader RSS news client app, with a built in Twitter Client and Podcast app.
You can now launch the hands free saying either "Feed Reader read news" or "Feed Reader read starred items".  The app will automatically launch into your "all unread" news page and start reading your news.
Each title will be audibly read to you, it will then wait on you to give it a command such as saying "next" to go to the next item, "details" to read you the full article you are on, "star" to star an item, "mark unread", "pocket" to send to Pocket, "Instapaper" to send the article to Instapaper or "help" to get a list of available commands.
This is great for hands free interaction especially in the car.  Check out this video of the app in action inside a car using Bluetooth above.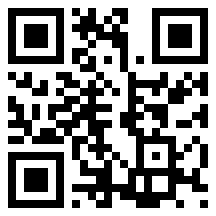 A new update has already been submitted to the store with new speech recognition including the following commands:
next
previous
details
feed name
author
send to Pocket
send to Instapaper
star item
go back (to go back to previous page)
stop
exit app
help
Future updates planned with more speech support coming.
Feed Reader is $1.99 with a free version available and can be found here.
While we often report on Windows Phone apps, UK readers would have felt acutely left out, as so far none of the big 4 banks offer Windows Phone apps.
The most amusing answer about the issue from RBC's FAQ  is:
No, they are different types of phones. Currently, the RBC Mobile app does not run on Windows phones.
 We now however have some good news to report. According to Natwest's twitter support they are currently working on a Windows Phone app to be released early next year.
Hopefully the move is in recognition of the strides Windows Phone has made in the UK market, and will be followed by support by the other UK banks also.
See the tweet here.
Thanks Northern Geek for the tip.
A leaked Nokia training slide has detailed the Windows Phone 7.8 features users can expect when they upgrade.
They include of course the new start screen with 3 tile sizes, but also an improved lock screen, Bing wallpapers, 20 theme colours, IE browser security upgrades and editing MP3s as ring tones.
Other expected features not shown in the slide, includes sharing multimedia files via Bluetooth and a contacts transfer/sharing application.
That is quite a reasonable haul, especially it seems the full start screen experience from Windows Phone 8, including Bing Wallpapers.
Read more at winp.cn.
Are our readers satisfied? Let us know below.
Thanks hengxiang32401 for the tip.

BugSense, one of the leading applications for monitoring and crash analytics, has just released a new SDK to support Windows Phone 8 at launch.
San Francisco, California – November 02, 2012
According to Microsoft's corporate vice president for Windows Web Services, Antoine Leblond's latest comments in his recent interview with TechCrunch, "Microsoft's focus is not on 'filling the store but on getting quality apps into the store."
BugSense recognizes that app quality is defined over time, as performance issues are identified. Developers need detailed information and issue reporting to ensure that their apps provide the best user experience at all times. BugSense offers advanced real-time error reporting and quality metrics about an app's health, as well as correlations between user retention and errors, with just one line of code. Trusted by thousands of businesses, world-class mobile apps, software houses, and independent developers across multiple platforms, it is the leading quality metrics/error tracking SDK.
Thanks to its ease of integration and variety of plans suited to various need and budget, BugSense is the perfect match for innovative Windows Phone 8 developers. Jon Vlachoyiannis, BugSense's CTO, knows that the Windows Phone platform will change the scene for mobile development, and believes the BugSense service will prove to be highly valuable to Windows Phone developers. "BugSense is one of the leading applications for monitoring and crash analytics. Today we are pleased to announce we are ready to offer our services to help boost the quality of Windows Phone apps."
"Maintaining application quality requires consistent attention and is a priority for Microsoft", said JC Cimetiere, Director, Windows Phone Partner & Developer programs, Microsoft Corp. "BugSense is a cost effective, frictionless solution for Windows Phone developers and app publishers willing to analyze, understand and improve the quality of their apps" he continued.
With features that range from error insights and log filtering to JIRA integration and graphic presentations, BugSense helps developers focus their energy on building and supporting a quality mobile app. BugSense is available for free trial, giving developers the chance to test the service and identify the plan that best suits their needs.
About BugSense:
BugSense, founded in 2011 by Jon Vlachoyiannis and Panos Papadopoulos, is an error tracking and quality metrics tool, used by developers to improve the quality of mobile apps. It is the number 1 crash reporting solution for Android according to Appbrain, and has clients like VMWare, Samsung, Box.net, HBO and more.
Seles Games is proud to announce the re-release of Weave News Reader, a news aggregation app similar to Flipboard and Pulse, available exclusively for Windows Phone 7 and Windows Phone 8.
Version 4.0 of Weave brings a complete app redesign; a sleek new UI makes reading articles a beautiful, customizable experience!
Since its initial release in 2010, Weave has been amongst a handful of hallmark Windows Phone apps that have achieved both critical and financial success. With the fastest news-aggregation service available as well as a gorgeous user interface, Weave is often considered one of the best news apps available on any platform.
A partial list of the new features available in Weave 4.0:
Complete app redesign! A sleek new UI makes reading articles a beautiful, customizable experience.
Full landscape support when browsing or viewing articles.
Ability to "favorite" articles to store on your phone.
Easy news source management capabilities. A browseable library of sources, grouped amongst many categories, as well as the ability to search for sources and import from a user's Google Reader account.
Pin any website or category to your phone's home screen.
New sharing capabilities – share articles to SMS and social networks: Facebook, Twitter, LinkedIn, and Windows Live.
Live Tiles!
New gestures when viewing an article: swipe right to close article, swipe left to bring up share options.
Control over how quickly read/unread articles are deleted off your phone.
Pseudo screen-rotation lock. Great for reading while lying down.
Tonsof customization options available at all times! Change the font, font size, and pick from 4 great "Reading themes" including:

"Day" – light background, black text
"Night" – dark blue background, light text
"Paper" – yellow-tinged background, dark text
"Metro" – matches your phone's current theme

Fully compatible with Windows Phone 8!
Download the app directly from your Windows Phone or via the web.
Seles Games is a company dedicated to providing incredible Windows Phone application experiences to users.
Contact:
@SelesGames on Twitter
Original press release here.
The homebrew KeepAlive app has been in Marketplace for about a month, and Jaxbot has just released an update to make it more reliable.
Jaxbot writes:
The backend has been optimized to keep connections longer, and the app itself is now stripped down to exactly what works and nothing that doesn't, meaning your phone no longer cancels playing music, etc. Also, you can disable Keep Alive from within the app, with no need to uninstall it to disable its function.
The app remains free, though Jaxbox notes that donations would not go amiss, as bandwidth is turning out to be expensive.
Find the app in Marketplace here.
One of the nice features of Windows Phone 7 was the wide use of hinting throughout the system.  In the case of the camera interface, this included a small preview of the last picture you took, a feature which always impressed other smartphone users.
Eagle-eyed reader Andrew noticed in a Microsoft video of the Nokia Lumia 920 this small strip has been replaced by simply an arrow.  I think this does reduce a bit of the personality of the OS, but with Windows Phone 8 featuring multi-touch zoom in the camera interface this sacrifice may have been inevitable.
See the video at around the 1:30 mark onwards after the break.